.
El Sol
October 29, 2021, 01:17
.
CME Captured by STEREO Ahead (Oct 28)
.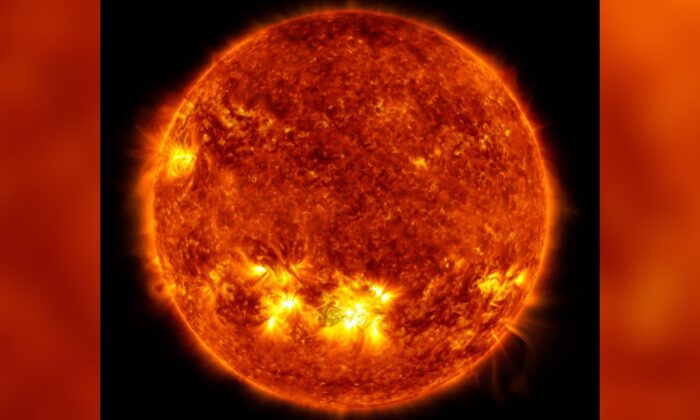 An X1.0 class solar flare flashes in center of the Sun on Oct. 28, 2021
November 4, 2021, Brendan Byrne
The Sun has fired several rounds of solar flares since last week, all of which have the potential to cause power grid fluctuations and irregularities in satellite orientation on Earth, according to media reports. Since November 1, the Sun has produced three of the outbursts known to scientists as coronal mass ejections (CMEs). A CME is a massive eruption of solar particles caused by intense flares from the Sun.
Image: Video Screenshot
Strong R3 radio blackout in progress (≥X1 – current: X1) Follow live on https://spaceweather.live/l/flare5:39 PM · Oct 28, 2021
5:39 PM · Oct 28, 2021·SpaceWeatherAlert
Type IV Radio Emission
Begin time: Thursday, 28 October 2021 15:29
.
.
.