Summer Solstice & Sollar Eclipse
June 21, 2020
schrödingersothercat,com
.
Currently, the sun is consistently firing off the strongest solar flares we have experienced, which science measures as X class flares, falling into the category of the most intense levels of solar explosions.
In less than two weeks the sun has released over 28 solar flares, with some of the most powerful coronal mass ejections that have reached the earth.
Coronal Mass Ejections (CME's) are a mass of charged particles and magnetic field energy that bursts from the sun like a volcanic eruption.
Coronal mass ejections interact with Earth's ionosphere, which change the shape and direction of the magnetic field, as well as generate geomagnetic storms, auroras and increase the range of the earth's plasma fountain.
It is clear evidence we are undergoing an intense Solar Initiation of radiating plasmic light, which is rapidly progressing humanities evolution or digression, on our chosen spiritual journey upon this earth.
.
.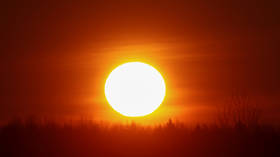 .
Stone Henge
.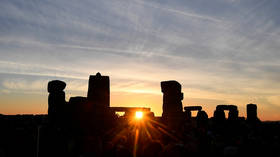 .
We are still in a jump / schrödingerspthercat.com
.
.
.
schrödingersothercat.com
This Solar Eclipse is an Annular eclipse.
Annular Eclipses are Total Solar Eclipses, so the Moon completely overshadows the Sun; however since the Moon is farther from the Earth than usual, it appears to be slightly smaller than the Sun, thus creating a beautiful ring of fire.
The Annular Eclipse is visible in Central Africa, the Middle East and Asia.
.
Today, June 21st, the New Moon passed in front of the sun, producing a solar eclipse visible across most of Earth's eastern hemisphere. Jeff Dia sends this picture from the shores of Lake Manasarova in Tibet. Dia caught the eclipse at maximum when about 99% of the solar disk was covered.
,
.
As an older and therefore more correct researchers, the Ethiopian calendar is proposed, used by the Ethiopian and Eritrean churches. It is based on the Coptic calendar, which, in turn, is based on the Egyptian. 
Today, the difference between the Ethiopian and Gregorian calendars is 8 years. The count of years in the Ethiopian calendar begins on August 29, 8 AD, according to the Julian calendar. Thus, we entered the new millennium on this calendar on August 29, 2008, and now we have the year 2012, as it were. 
.