Juillet
 14: Jour De La Victoire
Paris Violence Worst In Months As Yellow Vests Clash With Police On Bastille Day
French riot police squared off once again with protesters after the Paris Bastille Day military parade, according to AFP.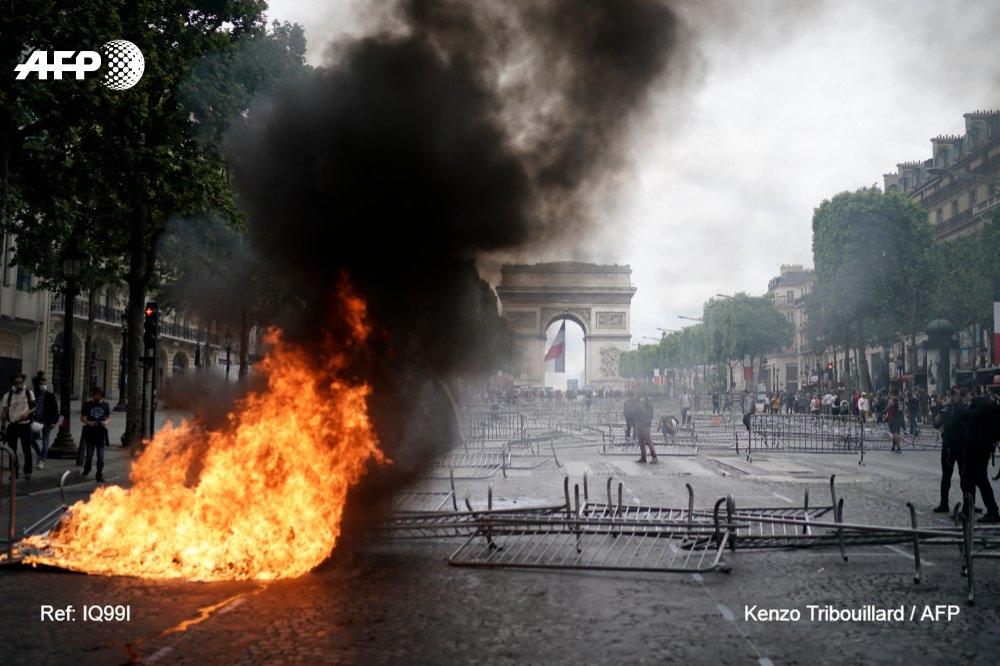 Protesters broke into anti-government chants, knocking down security barriers and setting fire to garbage cans, resulting in the deployment of tear gas and other crowd control measures. Outside of AFP and Russia's RT / Ruptly, the MSM has largely ignored these protests.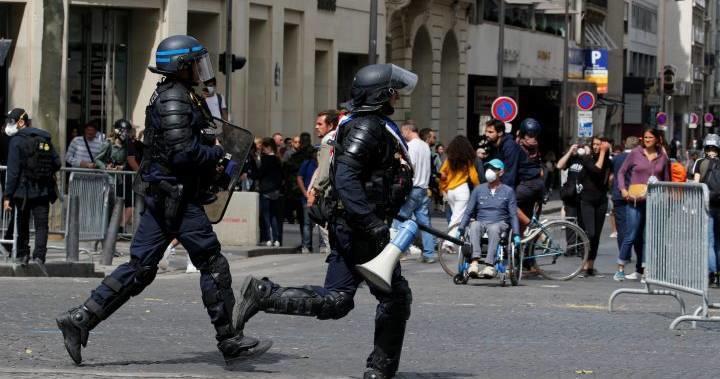 The clashes disrupted the national celebration of the 1789 storming of the Bastille fortress in Paris during the French Revolution – for which France holds an annual military parade. Macron was joined by several other EU leaders, including Dutch Prime Minister Mark Rutte and German Chancellor Angela Merkel.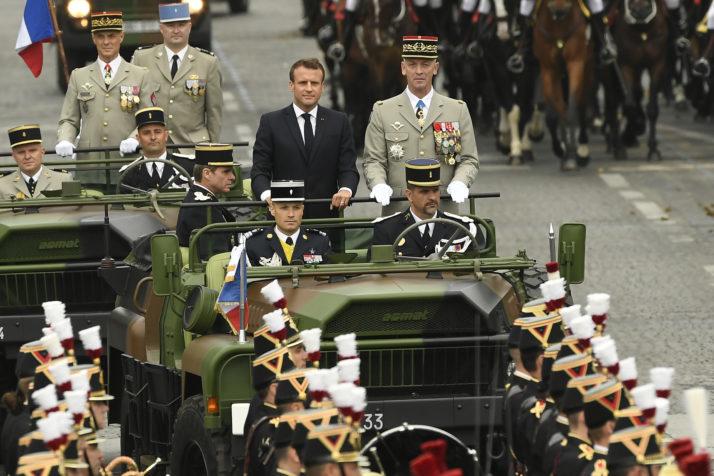 Macron was also booed while riding down the Champs-Elysées while standing next to France's chief of staff General Francois Lecointre, according to the report.
Emmanuel Macron, Angela Merkel during Military Parade / Kamil Zihnioglu/AP
As CNN strangely points out, at least 24 Yellow Vest protesters have lost their eyes amid the often-violent protests which began last November and have continued in varying sizes throughout the ensuing months.