Brandenburger Tor In Quantum Leap
December 2, 2018, Berlin, Germany
"A World United Is A Beautiful Thing"
Q
.
Belgrade, Serbia, December 29, 2018
.
"French-German Aachen Treaty" for a militarized Europe, January 22, 2019
…Most controversially, the treaty also includes plans for shared defence and foreign policy, building on Merkel's earlier pledges of support for Macron's call for an EU army.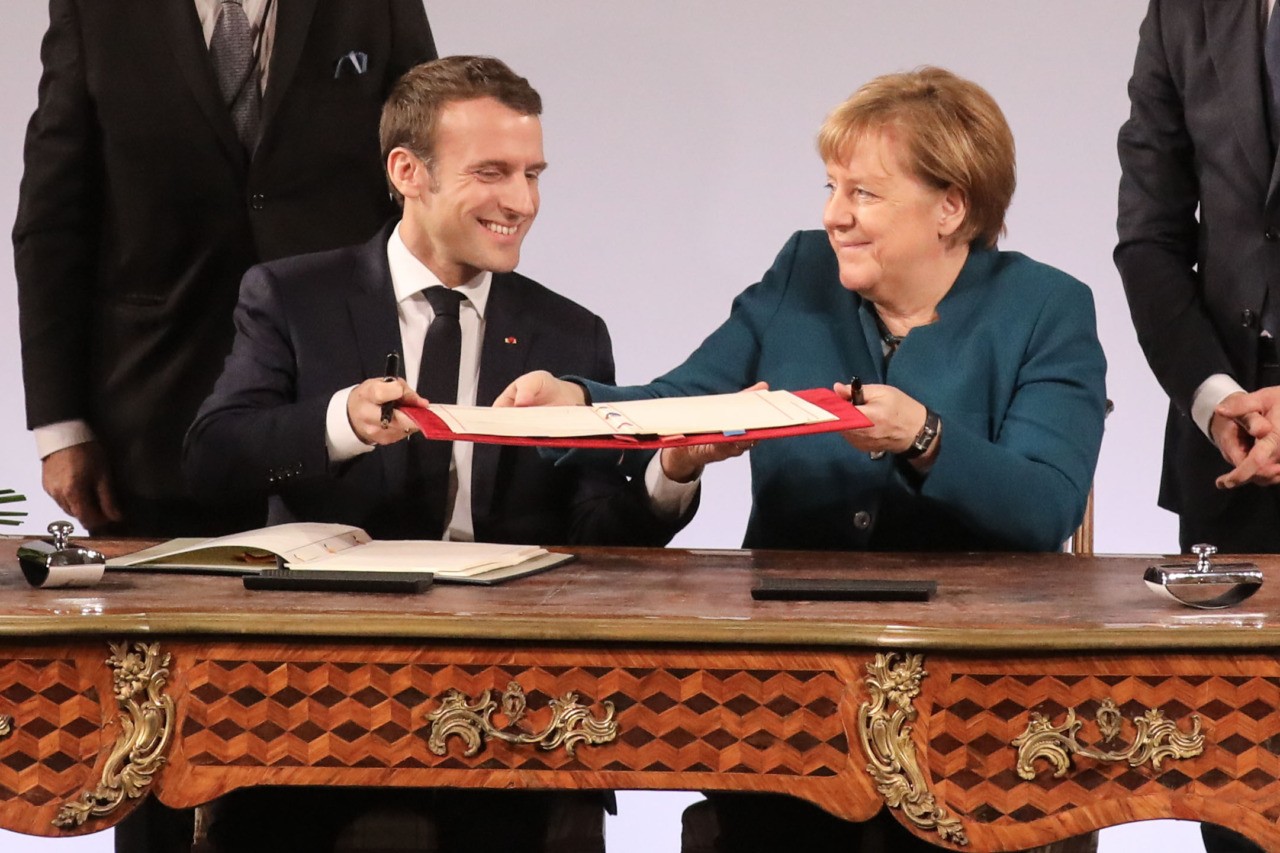 Merkel told media on Tuesday: "We commit ourselves to forming a joint military culture, a common defence industry, a common line and common policy on arms exports. In so doing, we wish to give our contribution to the development of a new European army.
"This will only work if we coordinate at the same time our foreign policies."
Its signing was meant to send a message to Eurosceptics that the two EU leaders would continue their efforts to further integrate not only the EU, but their own countries.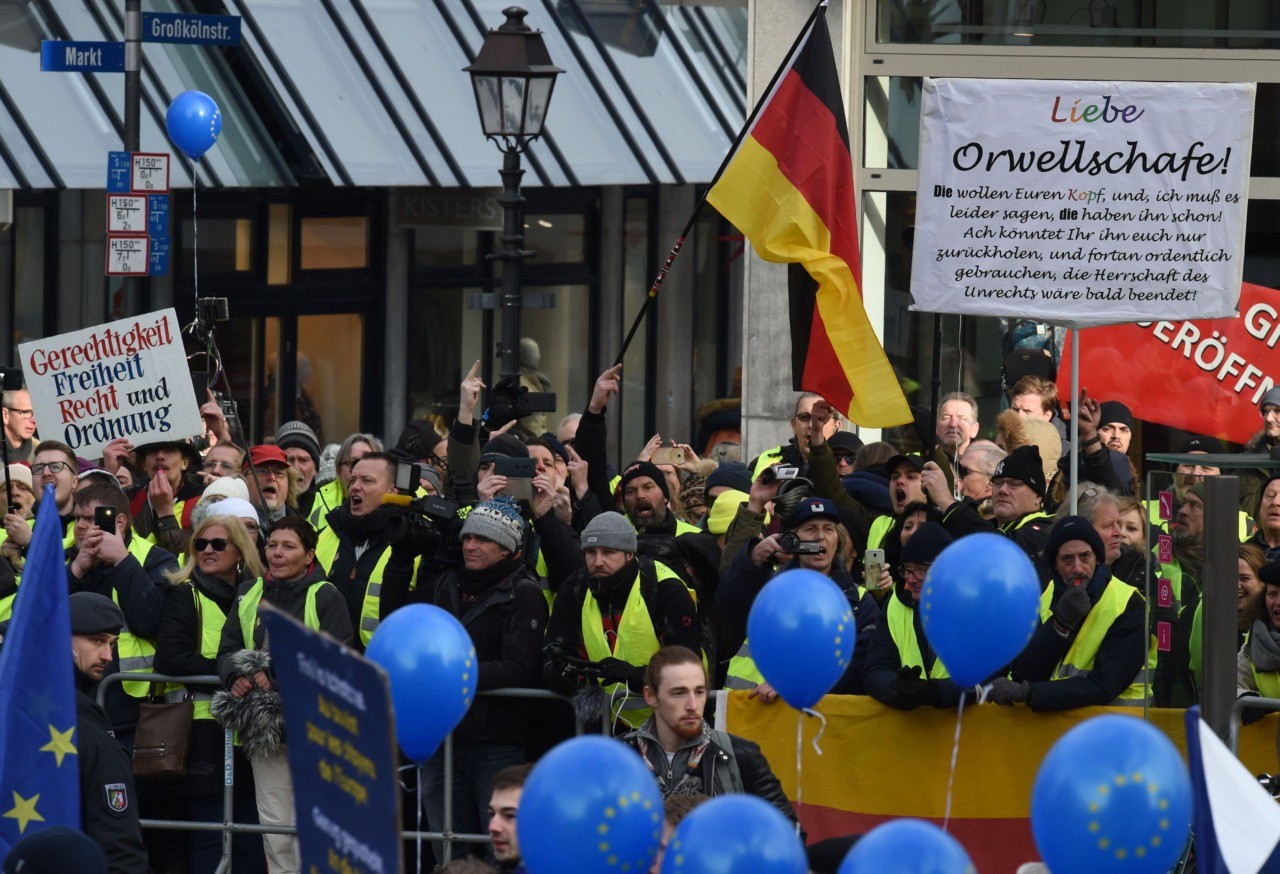 The choice of German medieval city Aachen, which sits on the border with Belgium and the Netherlands, is significant as the residence and burial place of Charlemagne, the first Holy Roman Emperor and dubbed the "Father of Europe" for having united swathes of the continent by the 9th century.
A number of Yellow Vest protesters from Germany gathered: "We are here to protest against Macron and Merkel because of the way they are changing Europe.
Sotiri Dimpinoudis

@sotiridi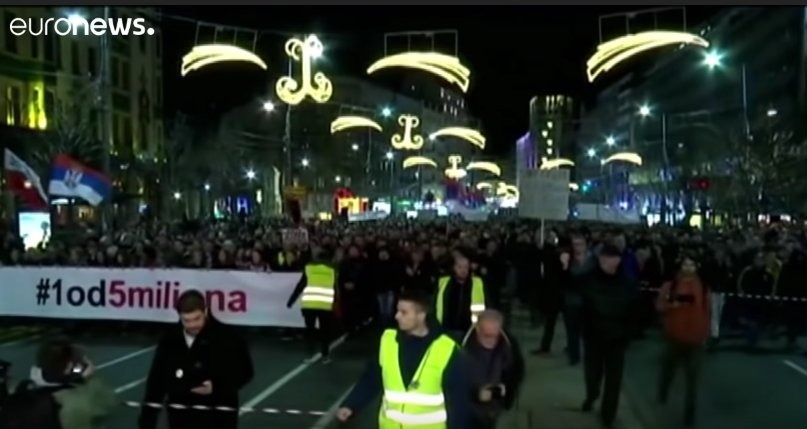 February 2, 2019: Serbia protests, the 9th Saturday in a row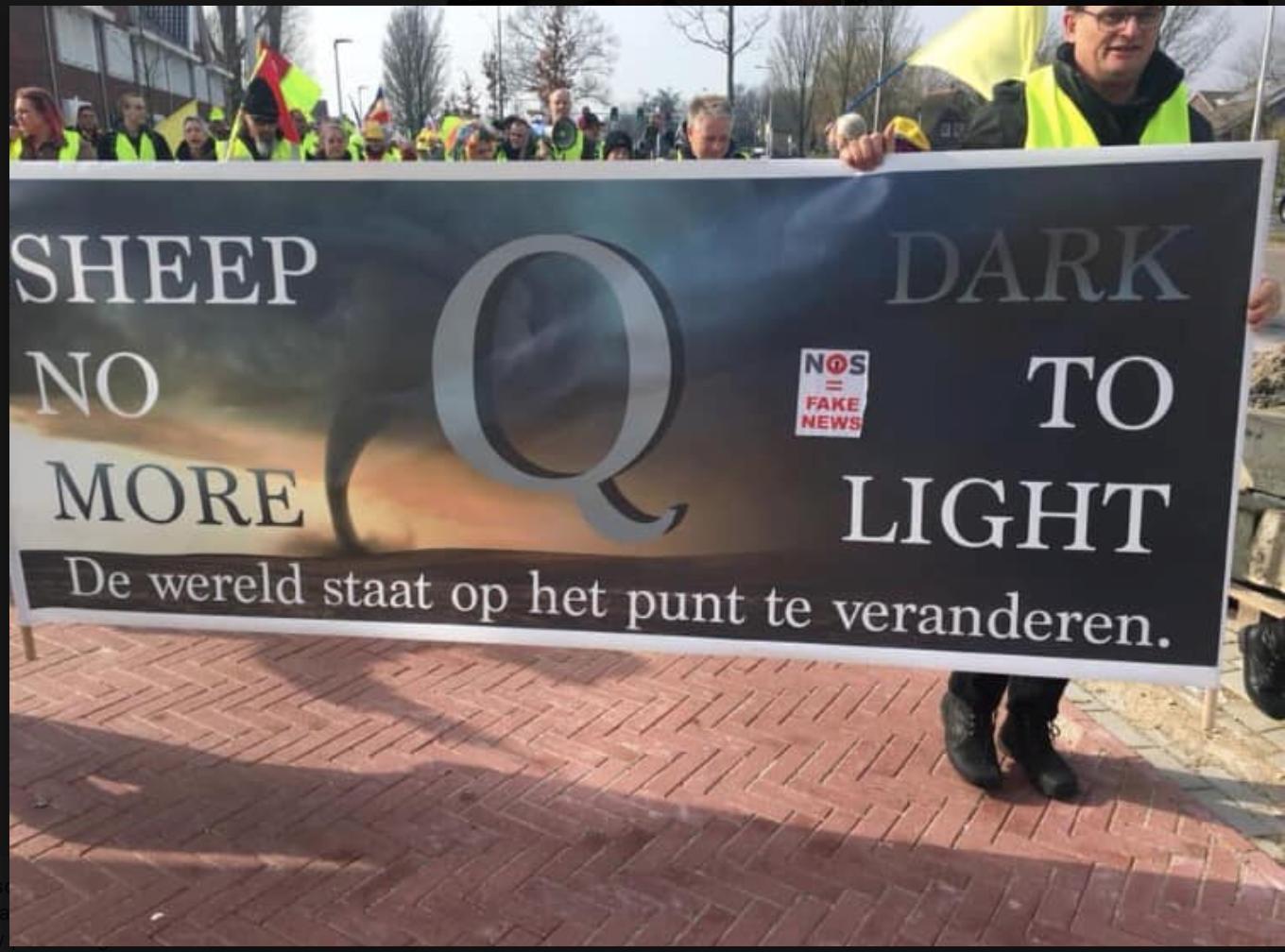 March 2, 2019, Netherlands / The world stands on the point to being changed
.
.
.