Pu

ʻ

u

ʻ

Ō

ʻ

ō
View at dusk, June 1983
Mag 5.0 quake rattles Hawaii Island May 3, 2018, sends ash plume skyward
A magnitude-5.0 earthquake Thursday morning caused rockfalls and a
Posted on 2018/04/30 by Kauilapele
11 May, 2018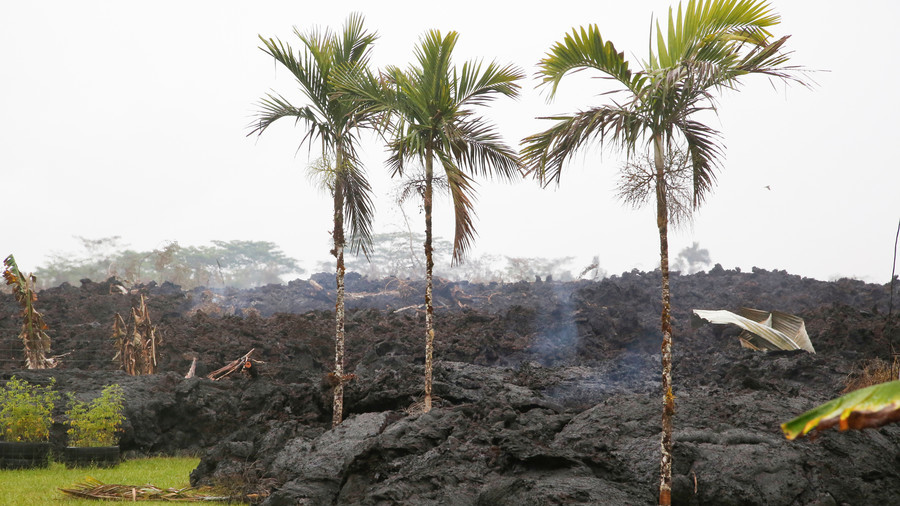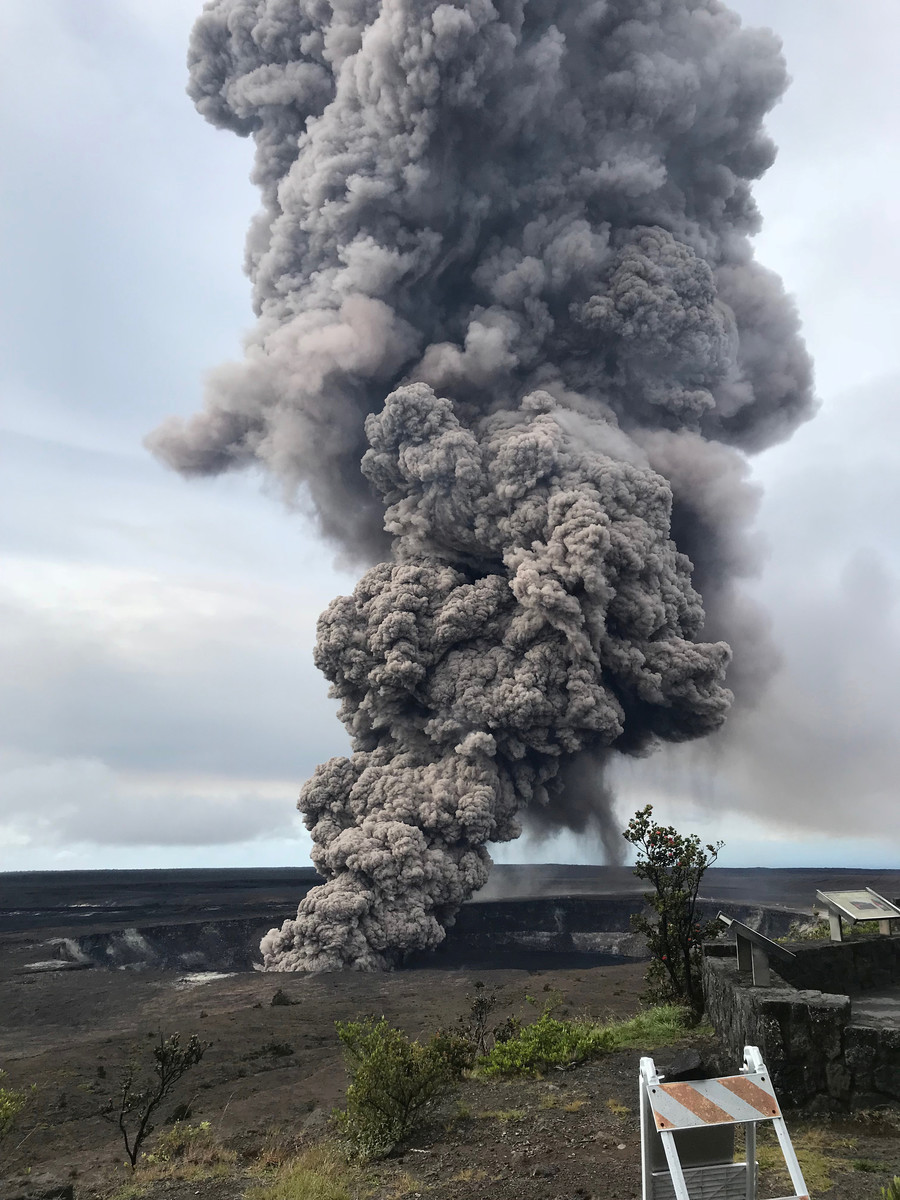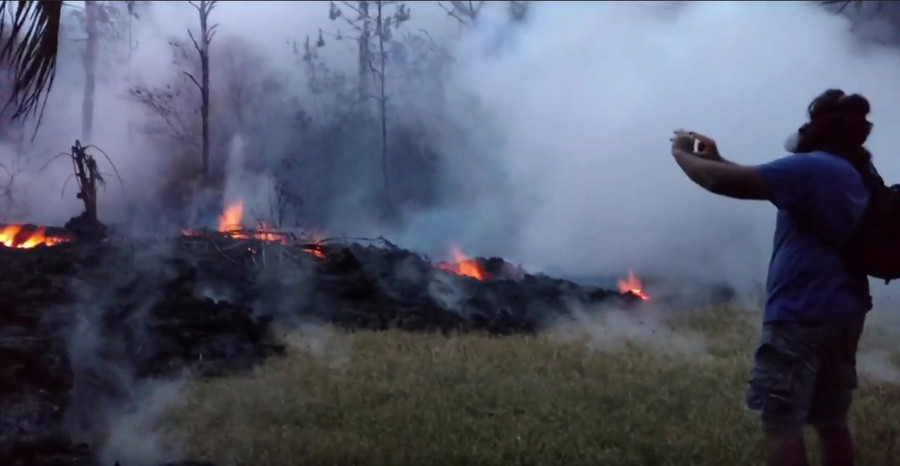 May 13, 2018 One new fissure opened up west of Highway 132 along Hale Kamahina Loop Road.  (Hawai'i County Fire Department)
May 14, 2018
 16 May, 2018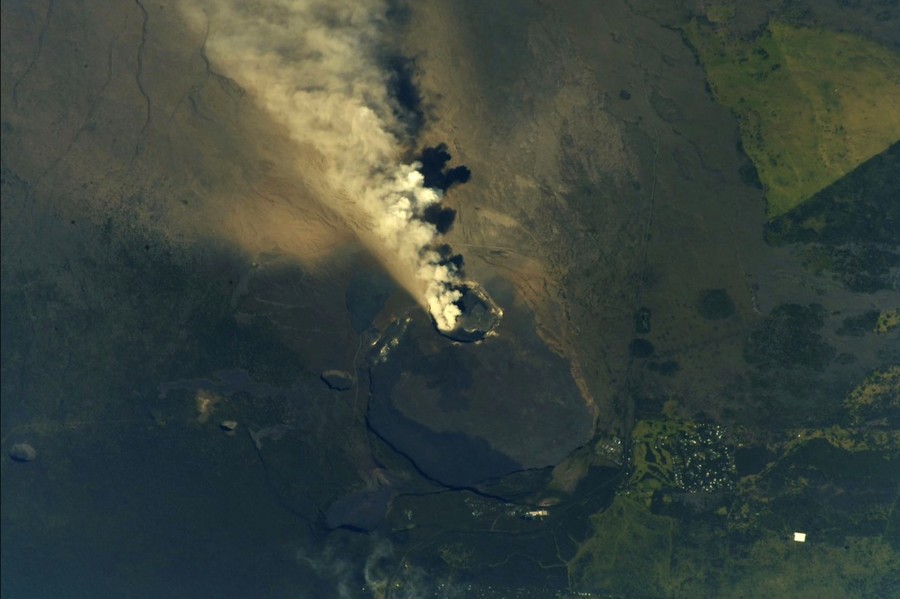 View of the Hawaii's Kilauea Volcano from the International Space Station. / Reuters
May 15, 2018
Kilauea Volcano Eruption: Everything points to a scalar wave attack against Hawaii May 17, 2018 by State of the Nation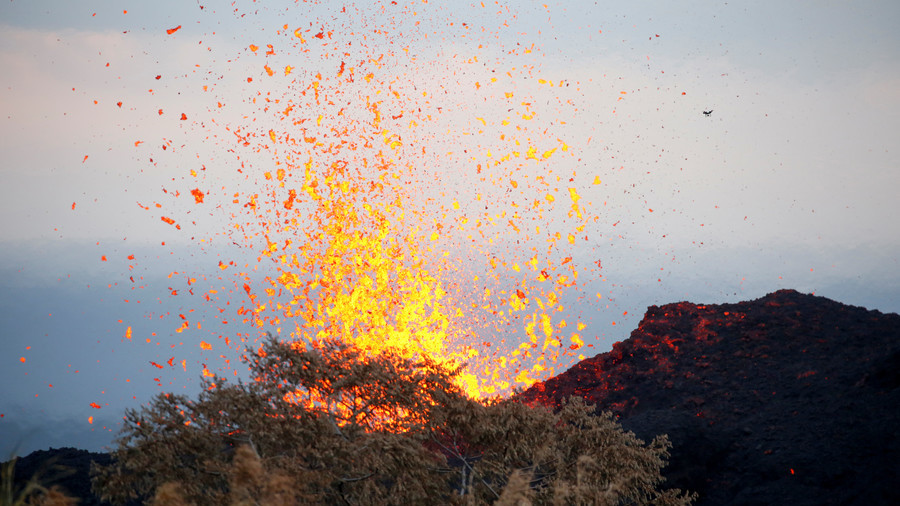 Lava erupts on the outskirts of Pahoa, May 19, 2018 © Terray Sylvester / Reuters
.
.
https://www.usgs.gov/news/k-lauea-volcano-erupts
21 May, 2018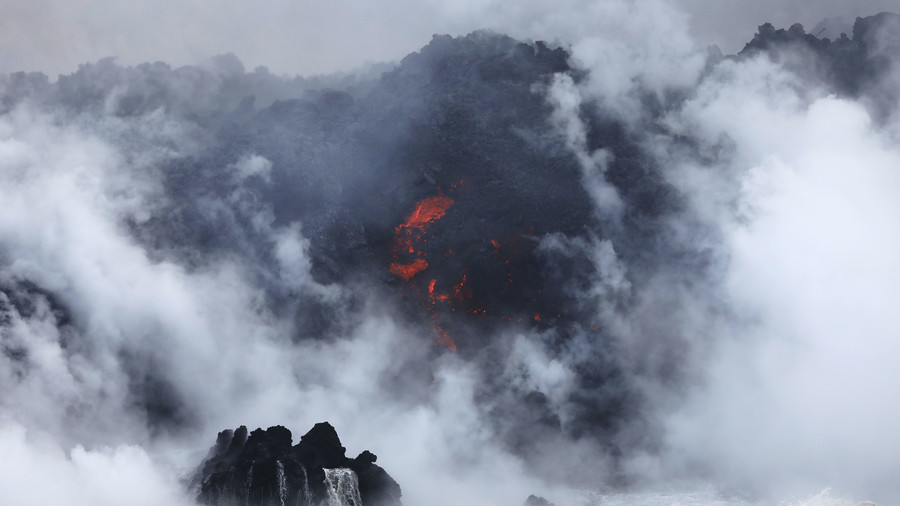 A steam plume rises as lava enters the Pacific Ocean from a Kilauea volcano fissure, on Hawaii's Big Island on May 20, 2018. © Mario Tama / Getty Images / AFP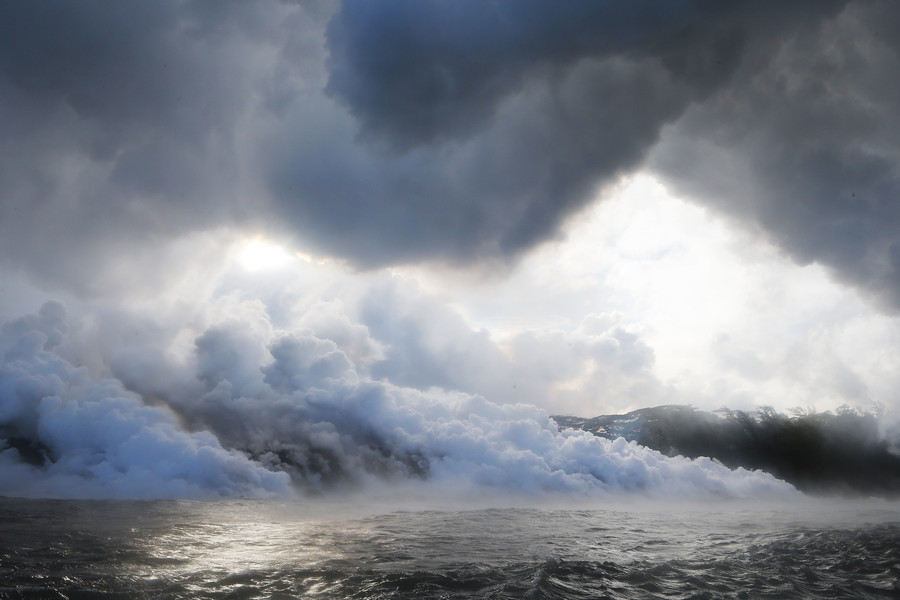 Puna Geothermal Venture
Advancing lava fires in Hawaii June 1, 2018:
June 5, 2018, acidic stream clouds rise as lava reaches ocean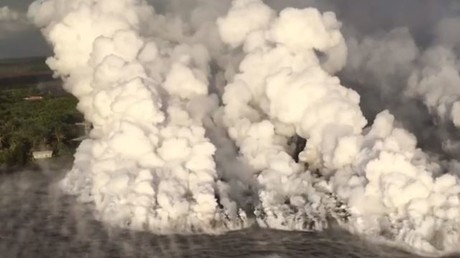 By the morning of June 5 the fissure 8 lava flow had completely filled Kapoho Bay. /USGS/HVO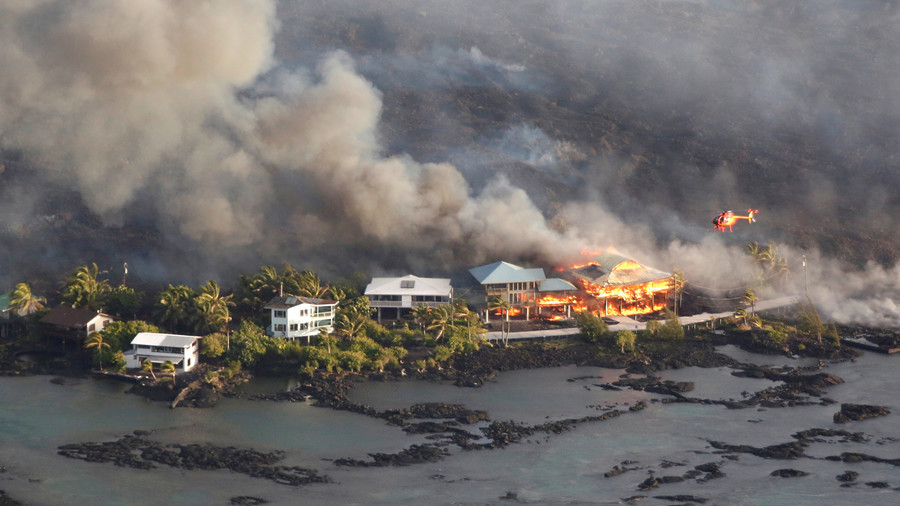 June 6, show the remains of the Kapoho Beach
On June 6, at 14:07 UTC, an explosion within Halema'uma'u crater sent an ash and gas plume to a height of about 3.4 km (10 000 feet). The explosion released energy equivalent to that of a magnitude 5.6 earthquake
Posted by TW on May 07, 2018
.
Did Fracking Cause The Hawaii Volcano Eruption? | Phil's Stock World
Kilauea erupts on June 11, 2018, Posted on 2018/06/11by Kauilapele
June 11, 2018
The plume of ash rising from Kilauea's summit, May 16, 2018  Photo: USGS
Kapoho Bay as it was being overrun by the volcanic lava flow, June 24, 2018
Kilauea_Eruption Update 6-28-18… Two Videos illustrating the Massive Changes at Kilauea (and one more with flowing lava)
Not much to say here. I will say, even though I can enjoy the "data-spewing" coming from all the scientists, I would much prefer to hear more about what the Hawaiian-Lemurian-Pele connected people would say about what's going on. I mean, enough of the "data data data". Seems that none of these speakers has any actual connection with the Essence of Pele, or Kilauea, or Halema'uma'u.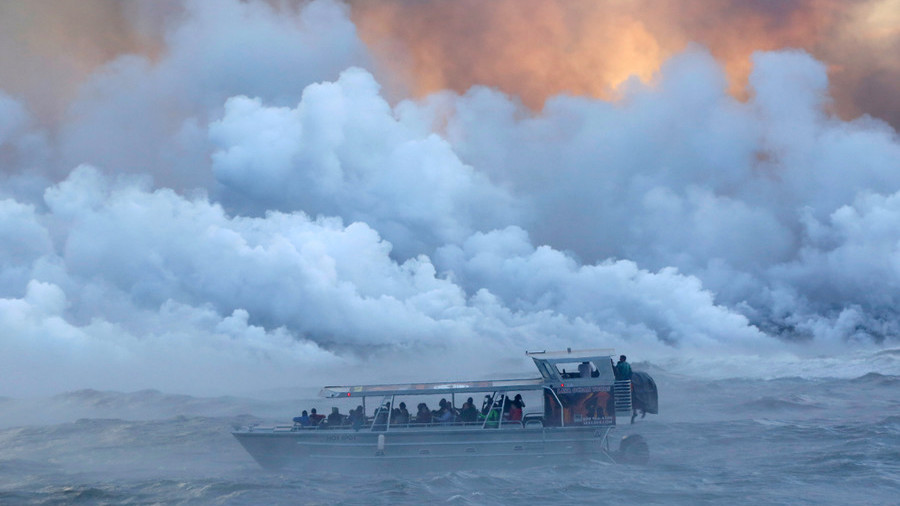 .