White House Briefings
Washington DC, Turtle Island
March 14, 2020, 22:11
.
.
"If everyone makes this change or these critical changes and sacrifices now, we will rally together as one nation and we will defeat the virus. And we're going to have a big celebration all together"
.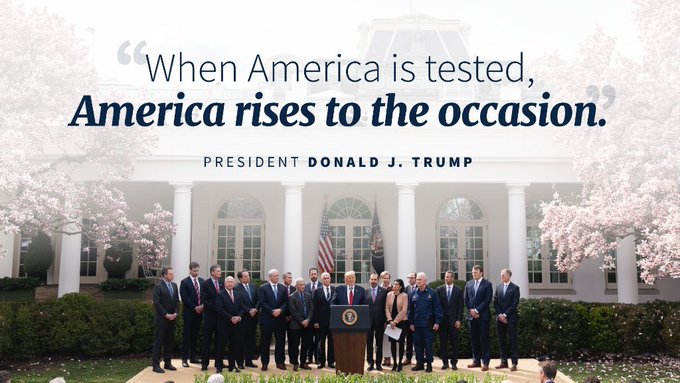 .
President Donald J. Trump Has Mobilized the Full Resources of the Federal Government.
MOBILIZING ALL FEDERAL RESOURCES: President Donald J. Trump is leveraging the full power of the Federal Government to protect the health and safety of the American people.