India
India, February 24, 2020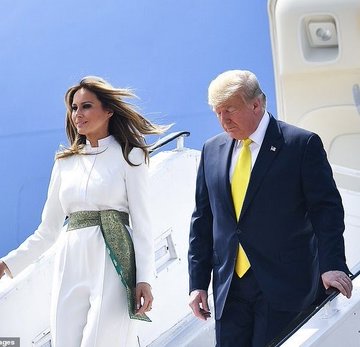 .
I told you, how My children
will recognize their brothers,
with their heart and essence,
Eight Thousand miles flight,
.
And they will fall'n each other's
open arms, and shed tears,
for which they came to fight!
THE HUG HEARD ROUND THE WORLD
February 24, 2020, India
The most powerful picture on internet today #NamasteyTrump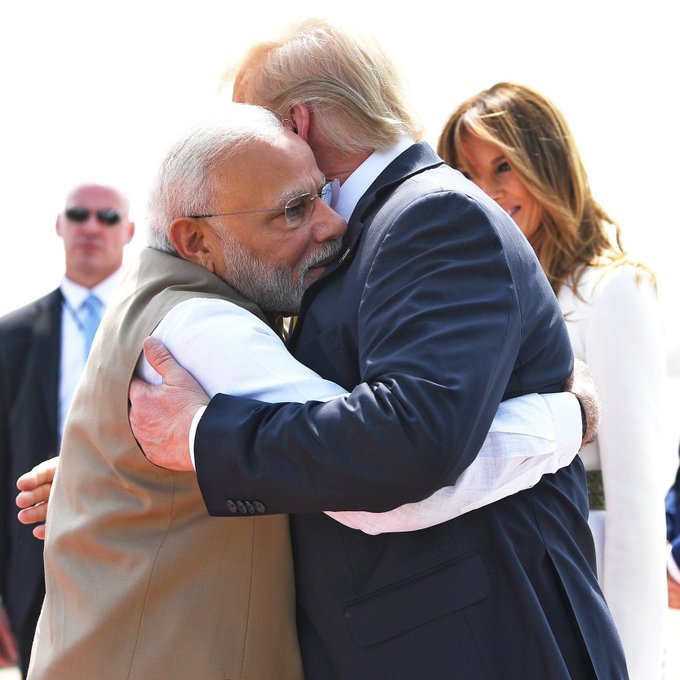 .
NamasteTrump!
US President
@realDonaldTrump!
My SandArt with message
 at Puri beach in Odisha. We are excited for your first visit to India . It will definitely strengthen Indo-US relationship.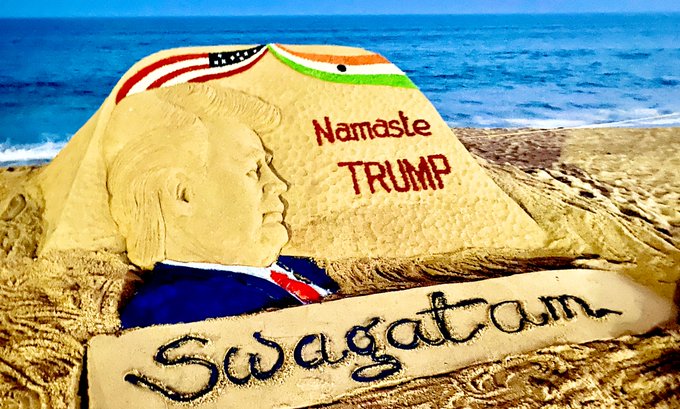 .

Our two national constitutions both begin with the same three beautiful words: "We the people." That means that in America and India alike, we honor, respect, trust, empower, and fight for the citizens we proudly serve!
.
.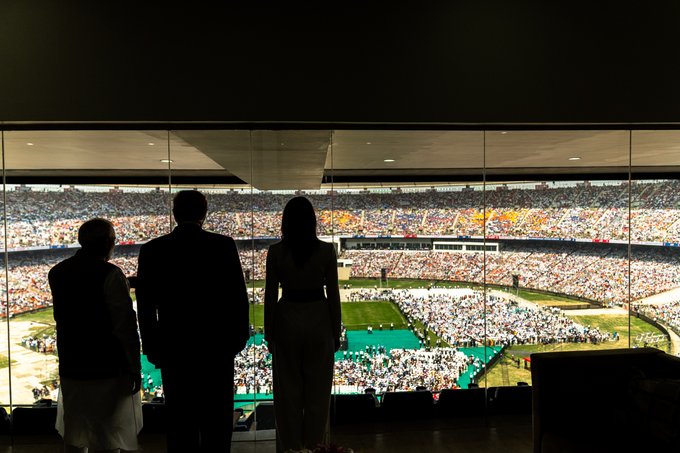 .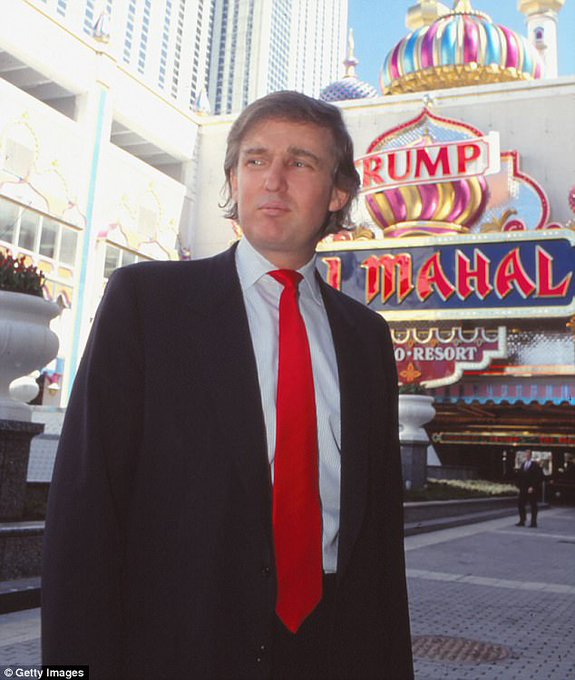 .
Donald and Melania Trump at Taj Mahal, in Agra, India, February 24, 2020
.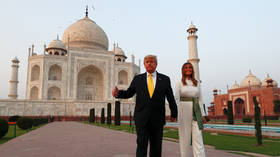 .
'The Taj Mahal inspires awe, a timeless testament to the rich and diverse beauty of Indian Culture!' Thank You, India,
Writes Hon. President of the USA, Mr.
and First lady of the USA, Mrs.
in Visitors' book of
.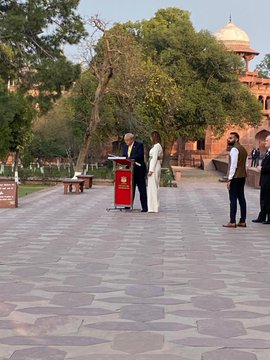 .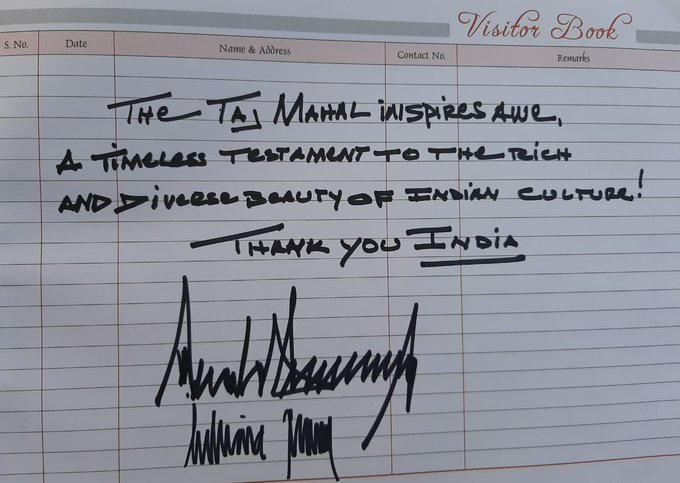 Yet another excellent meeting and talks with my friend @realDonaldTrump.
Relations between India and USA are not merely ties between two governments. Ours is a friendship that is people-driven and people centric. 
Our nations are cooperating extensively, which is a great sign.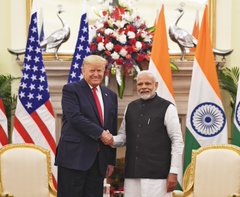 .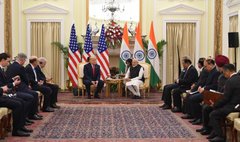 .
"In America, and in India, we know that we are all born for a higher purpose: to reach toward our fullest potential—to work toward excellence and perfection—and to give glory to God."
.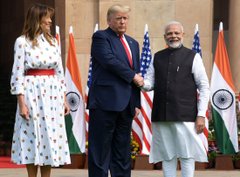 .
"India is a country that proudly embraces freedom, liberty, individual rights, the rule of law, and the dignity of every human being."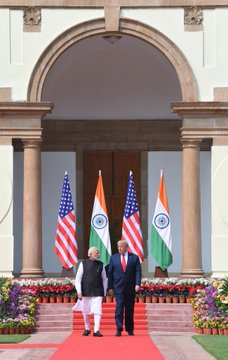 .
.
.
.
.
.
"Every moment of our time in this extraordinary country has demonstrated that the partnership between the United States and India is stronger than ever before."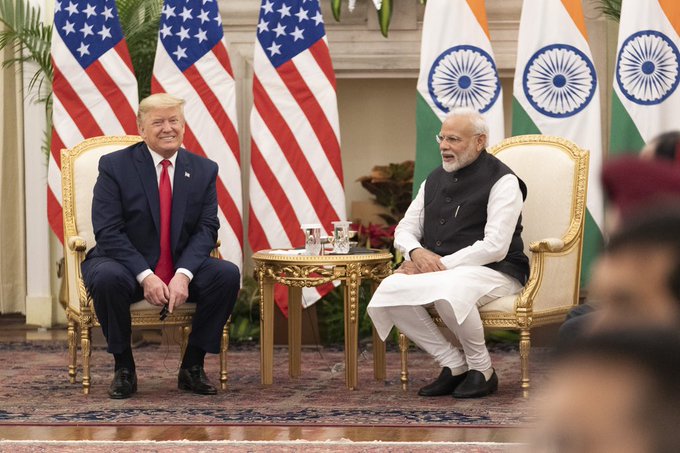 .
"Let our two nations always stand together as powerful defenders of peace and liberty, and the hope of a better world for all of humanity."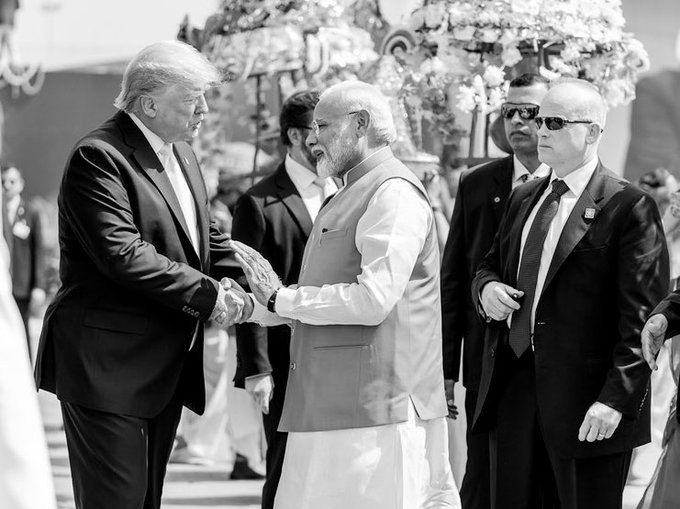 .
.
.
.