Earth's Magnetic North Pole Has Moved
November 14, 2019
This map shows the new location of the magnetic North Pole (the white star). NOAA
The increased speed with which the magnetic North Pole has moved prompted authorities to officially update its location. The official location of the magnetic poles is specified by the World Magnetic Model, which acts as the basis for navigation, communication, GPS, etc. around the globe.
In the recent past, the magnetic North Pole has moved 34 miles a year toward Russia.
Earth's magnetic North Pole is quickly moving from the Canadian Arctic toward Russia./galacticconnection.com
Pole dancing: Earth's magnetic north is racing towards Siberia at fastest pace in 400 years, perplexing scientists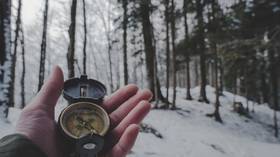 .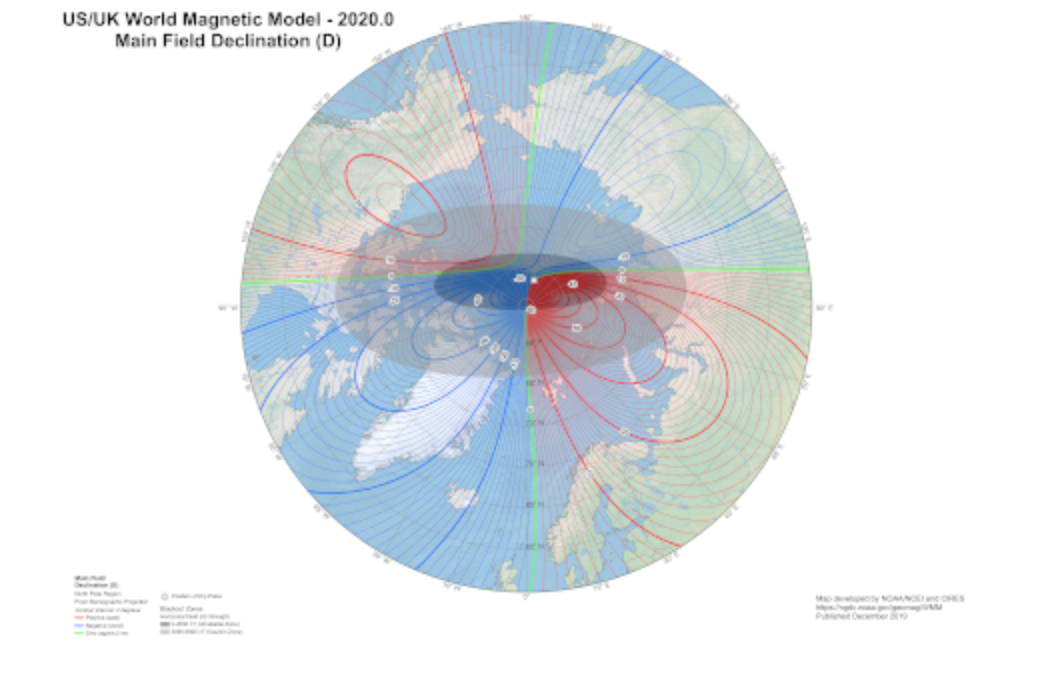 .
Magnetic North Pole continues push toward Russia, crosses Greenwich Meridian
.
Magnetic pole changes timezones, keeps drifting
.
.