Dorian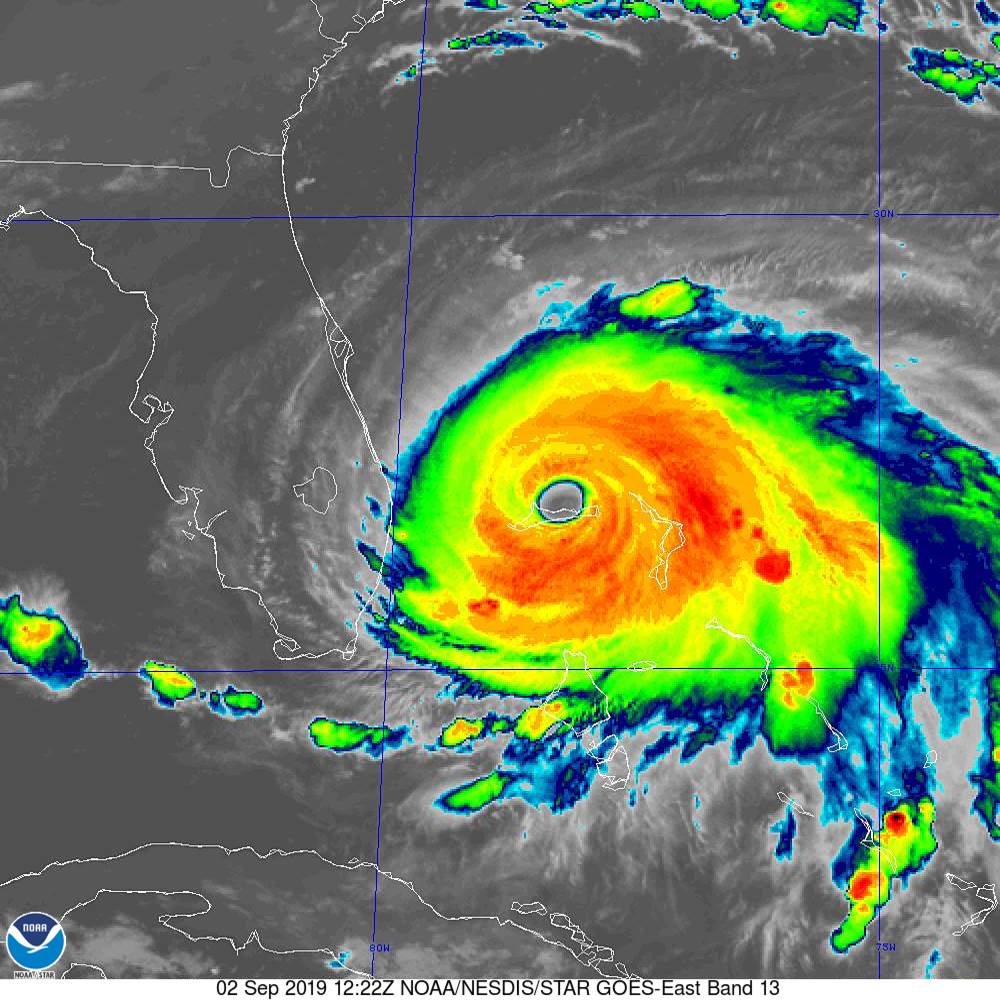 .
.
.
.
I'm still watching it but I noticed something weird about #Dorian2019. It was hurtling towards Florida and then it just stopped. I was tracking it and it slowed down and is creeping now. Should have hit already but didn't. It was in this position 12 hours ago.
.
September 3, 2019 This satellite photo shows the positions of Hurricanes Dorian and Julian, south of Baja California, a couple of hours ago:
.
.
Purple Skies Seen in Florida After Hurricane Dorian
.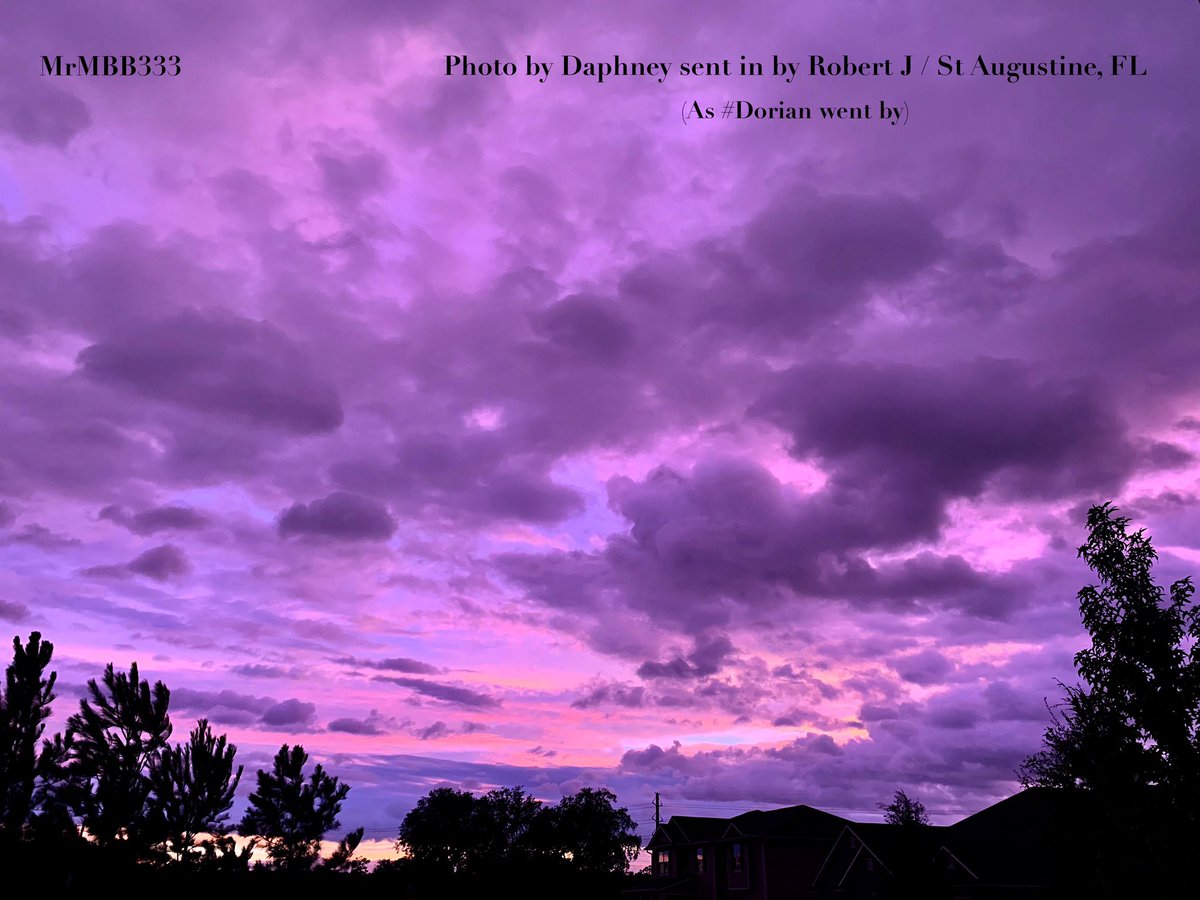 .
.