Berlin
Berlin: People take pictures of a 3D street painting titled "the nuclear abyss" in front of the Reichstag building, seat of the German lower house of parliament Bundestag, on September 30, 2016 © AFP/TOBIAS SCHWARZ
.
Bundespräsident Steinmeier, September 12, 2019, Berlin, Germany
.
Shepherd and Sheep demonstrate in Berlin
Sunday, 15. September, 2019
20. September, 2019, Berlin: the Climate Change that isn't
Axel Schmidt/Pool via Reuters
.
Friday, 20 September, 2019. The betrayed generation.
.
F. Merz and AKK in June, 2019 in Berlin
Reichstag, Berlin
Brandeburg Gate, Berlin
.
30yrs & billions of euros later: Germany marks Fall of the Wall, but did reunification bring the promised 'blossoming landscapes'?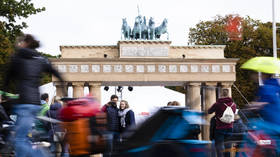 Celebrated every year on October 3, German Unity Day marks the anniversary of reunification between the Federal Republic of Germany (BRD) and the socialist German Democratic Republic (DDR) in 1990. It came just a year after the fall of the Berlin Wall, a major symbol of the Cold War.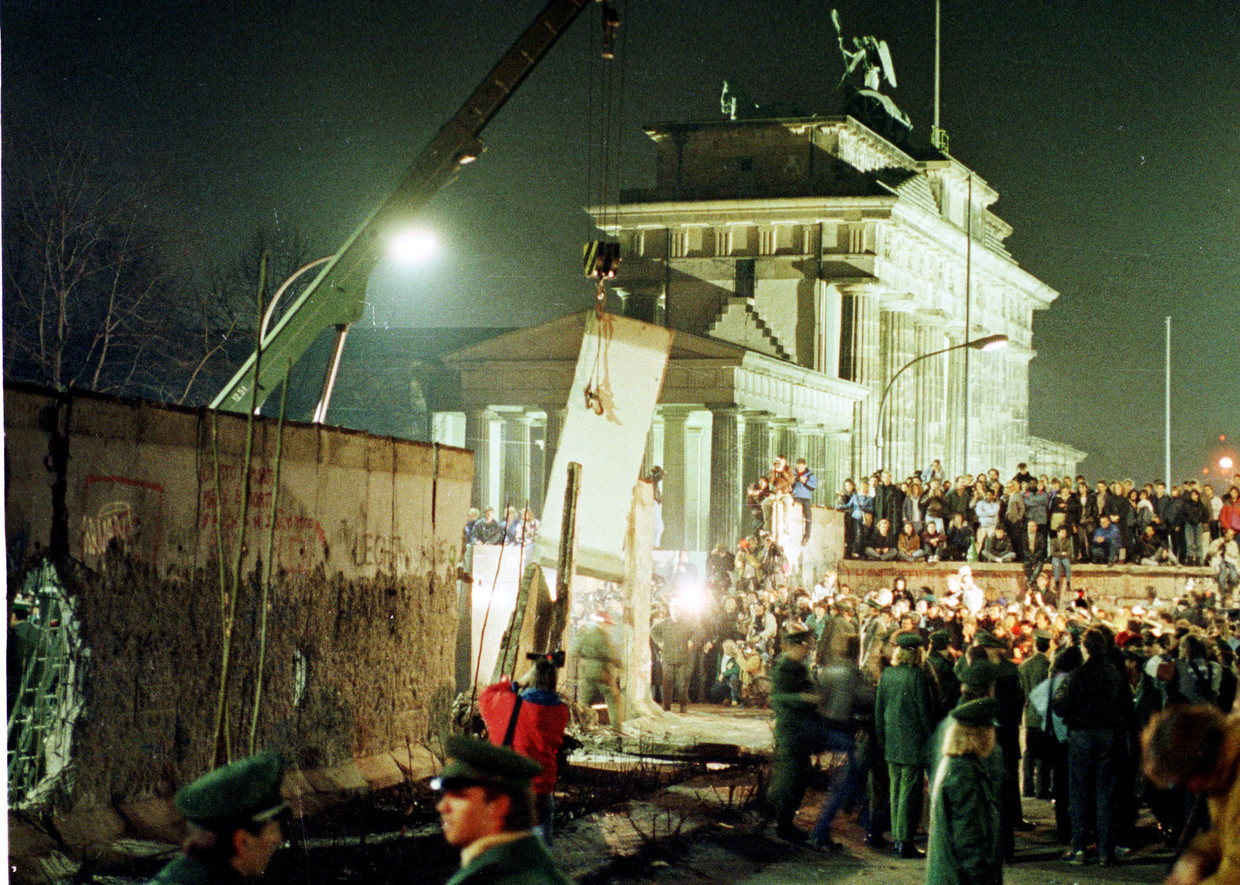 A big section of the Berlin Wall is lifted by a crane as East Germany has started to dismantle the wall near the Brandenburg Gate in East Berlin, February 20, 1990. © Reuters/FAB/CLH
,
In der Reichskanzlei fand sich am 6. Juli 1945, als das linke Bild entstand, nur noch eine Büste Adolf Hitlers. Da hatte die Rote Armee den Reichstag längst erobert. © Reg Speller/​
.
.
.
.