Merkel
Police should guard every synagogue, Jewish school & daycare in Germany – Merkel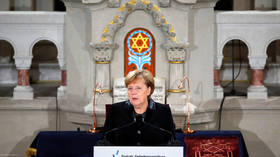 Angela Merkel speaks at a Berlin synagogue to commemorate the 75th anniversary of Kristallnacht, 2018 © Reuters / Axel Schmidt
.
.
Angela Merkel -Theresa May – Dalia Grybauskaitė
.
Merkel Decides Her Chosen Successor Isn't Up to the Job (Bloomberg)
.
Annegret Kramp-Karrenbauer:
.
.
US-Eliteuniversity Harvard, Angela Merkel
.
Graduates of John F. Kennedy School of Government Universität Harvard, USA
.
AFP, June 4, 2019
.
Steinmeier, de Maiziere, Merkel, June 7, 2019
.
In June 2017, while visiting Mexico, a light shaking was noticed by Merkel (Miguel Tovar/LatinContent via Getty Images)
.
Fears for Merkel's health after she violently shakes while meeting Ukrainian president
June 17, 2019, Berlin
.
.
Angela Merkel trembles again, June 27, 2019, Berlin, Kay Nietfeld/dpa)
.
.
Merkel seen visibly shaking AGAIN, this time as she welcomes Finnish PM 
Berlin, Germany, 10 Jul, 2019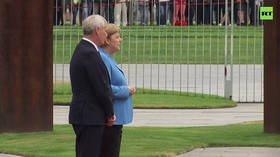 © RT
.
Angela Merkel
.
Merkel found the way to watch the military honour and national hymn without trembling
Emmanuel Macron, Angela Merkel, July 14, 2019, Paris, France / Kamil Zihnioglu/AP
.
July 16, 2019, Berlin
Annegret Kramp-Karrenbauer, the new Defense Minister, Jul 16, 2019/REUTERS
.
Annegret Kramp-Karrenbauer, Ursula von der Leyen / REUTERS/Hannibal Hanschke
.
oooooooops!!!!!!  August 29, 2019
.
Lagarde lauded Merkel as "personality of exception", Leipzig, August 31, 2019
Biarritz, France: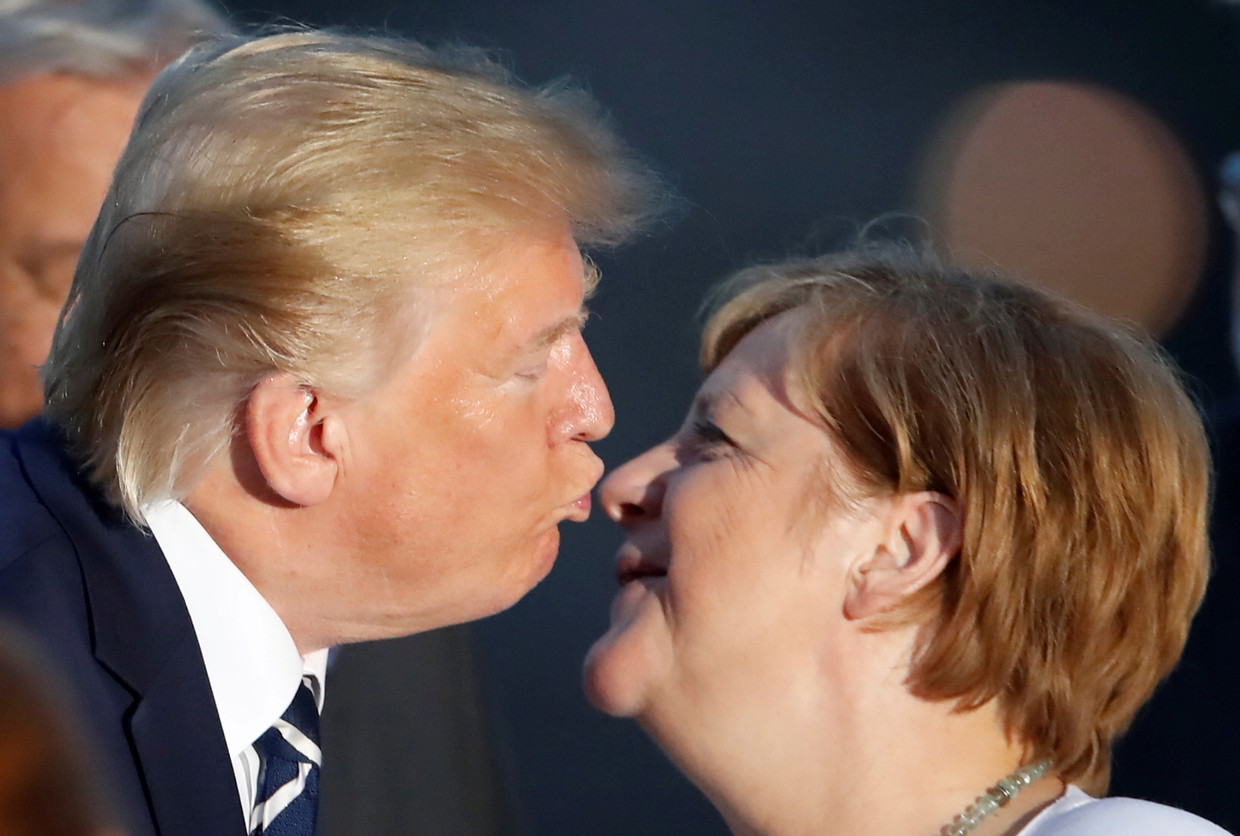 .
.
Merkel, Morawiecki in Poland, 80 years from WW2, September 1, 2019
.
Shamelessly twisting the words around: A "Paradigm Change" is now higher CO2 prices, higher oil prices, higher tax robbery for the children of God! September 20, 2019, Berlin
Kramp-Karrenbauer does not invite Merkel to CDU Conference
AFP,
Sunday, 29 September, 2019
October 28, 2019, Munich, Bavaria, Germany    
30. Okt. 2019
Mo., 25. November, 2019
November 29, 2019, Gabriel Raio Lunar, Burst News
​Last summer, Merkel suffered a series of shaking episodes.

The first one took place in June when she was welcoming Ukraine's President Volodymyr Zelensky and both stood while listening to national anthems. The chancellor then blamed her shaking on dehydration.

Some days later, she trembled again standing behind German President Frank-Walter Steinmeier.

The third shaking episode occurred during a visit by the Finnish prime minister – again while national anthems were being played.

After that, she decided to honour the German National Anthem simply in sitting!

Last night stumbled and fell on her way to the stage during a business event in Berlin.
.
December 1, 2019, AKK
.
Merkel in Auschwitz: "feel deeply ashamed" 
Fr., 6. Dec, 2019
.
A Georgian citizen was killed in Berlin
Bundeskanzlerin Merkel, Präsident Putin, December 12, 2019
.
.
.