New Sky Phenomenon
New upper atmospheric phenomenon:
Strong Thermal Emission Velocity Enhancement (STEVE) 
Steve was spotted on Sept. 7, 2017 over Owen Sound, Ontario, Canada. (Photo: Northern Lights Graffiti/Flickr)

The photographer notes Steve began as a fountain of white light in the west and stretched across the sky meeting a band of light from the east directly above at about 90 degrees, drifting south. (Photo: Rocky Raybell/Flickr)

While Steve is mostly purple, it also produces some green lights. (Photo: james_stone76/Shutterstock)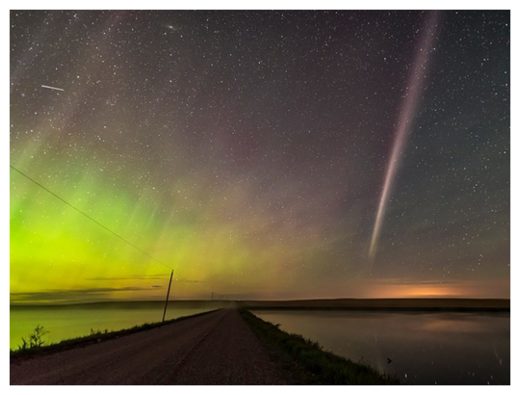 .
.
.
.
.
.