Israel Peace Plan
The Deal of the Century
Earlier this morning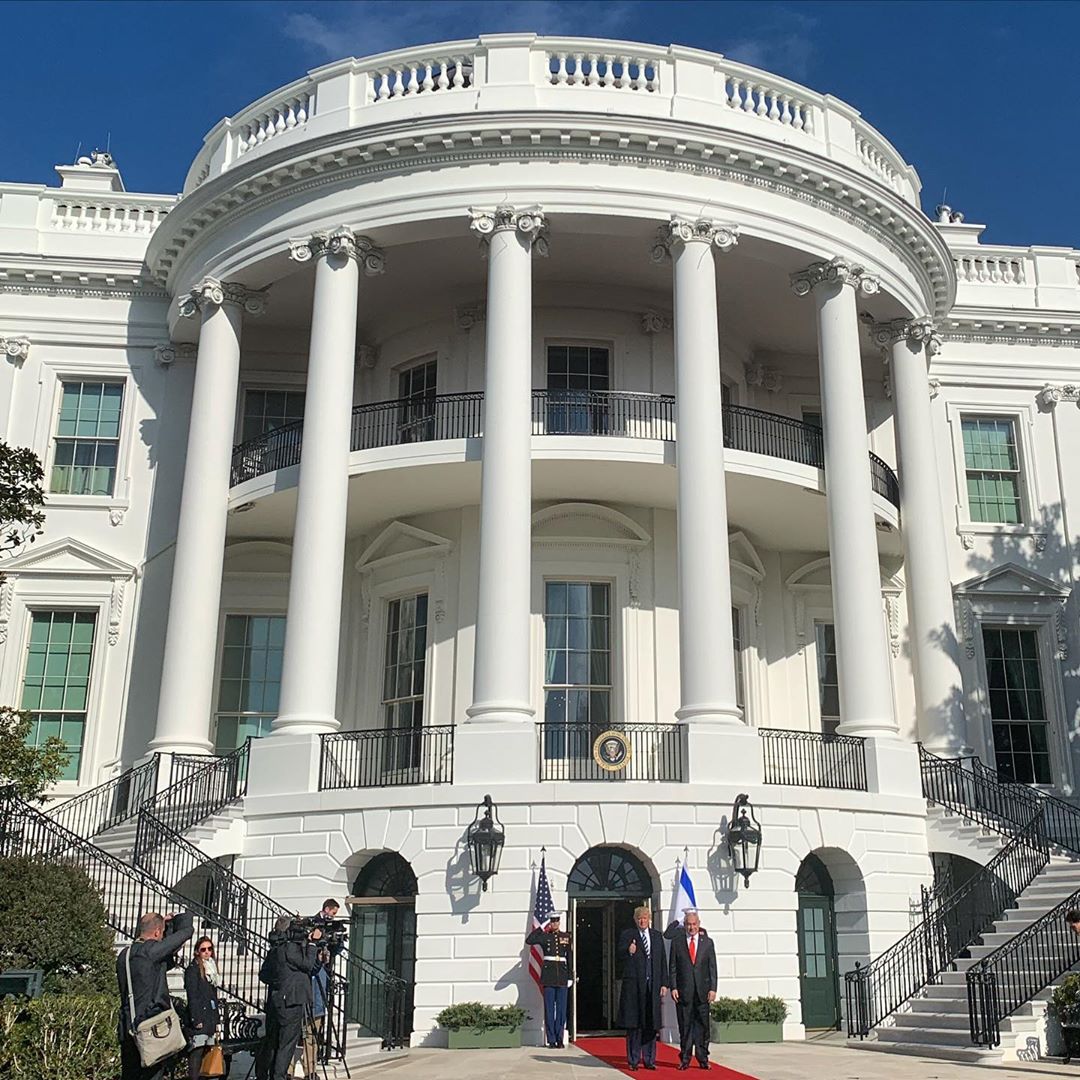 .
Happening now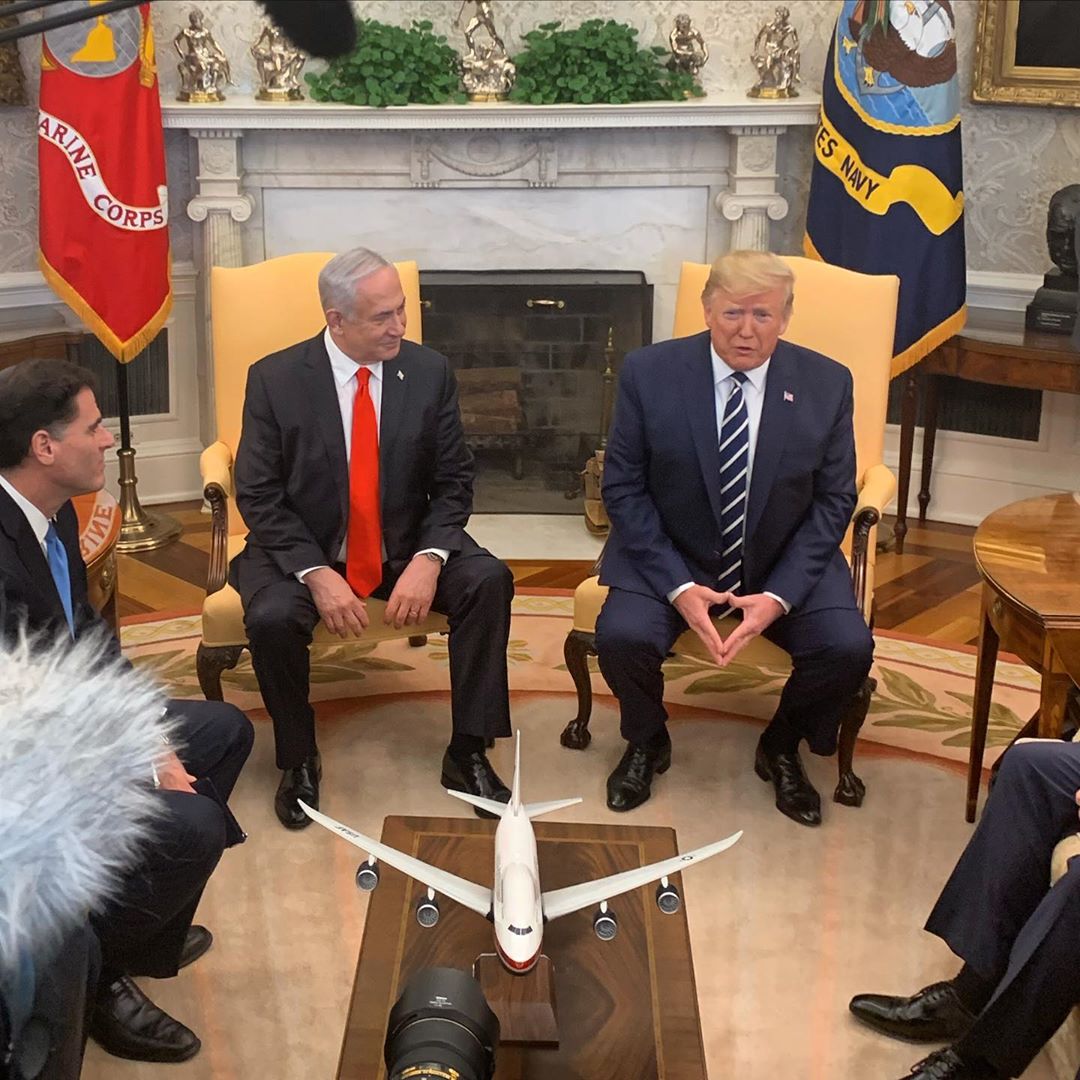 BIGGER day tomorrow


.
January 28, 2020:
Peace Plan for Israel and Palestine
White House, Washington DC
.
"My vision will change that. Our Majestic Biblical Heritage will be live, breath, flourish in modern times. All humanity should be able to enjoy the glories of the Holy Land. This part of the world is forever connected to the human soul and the human spirit." –
@
realDonaldTrump
.
Trump proposes a two-state solution for Israel-Palestine in 'win-win opportunity' for both sides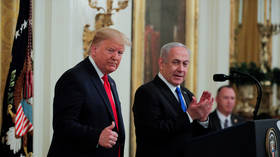 ©REUTERS/Brendan McDermid
Donald Trump has proposed a two-state solution for Israel-Palestine which would see the Palestinian capital located in east Jerusalem, in a move the US president called a "big step towards peace."
Trump said that Israel had agreed to negotiate on the basis of a conceptual and detailed proposed map for the first time. If Israel agrees to the proposed map, the US will recognize it, he said.
The plan will "more than double the Palestinian territory" and "no Israelis or Palestinians will be uprooted." The US will also "proudly" open an embassy in the new Palestinian capital in east Jerusalem, Trump said.
.
What's behind Israeli PM's unscheduled stopover in Moscow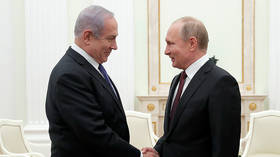 Russian President Vladimir Putin shakes hands with Israeli Prime Minister Benjamin Netanyahu during a meeting at the Kremlin in Moscow, Russia. 
Israeli Prime Minister Benjamin Netanyahu visited Russia after unveiling a peace proposal alongside US President Donald Trump in Washington.
.
Hamas calls Trump's Mideast plan 'aggressive,' Jerusalem proposal 'nonsense'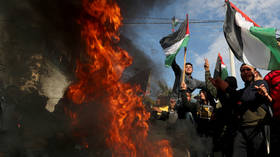 Palestinians protest ahead of US President Donald Trump's announcement of his Midle East peace plan, in Gaza City, on January 28, 2020. ©  Reuters / Mohammed Salem
.
'Jerusalem is not for sale, your conspiracy deal will not pass' – Abbas reacts to Trump's Middle East peace deal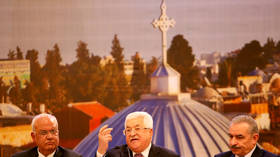 Abbas (center) speaking after Trump unveils 'peace plan' © Reuters / Raneen Sawafta
,
,
Trump's 'deal of the century' is about ignoring Palestinian rights & legitimizing Israel's occupation – Turkish President Erdogan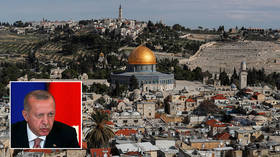 © REUTERS/Ammar Awad; Pool via REUTERS/Maxim Shipenkov
.
.
.
.
.