Mars
galacticconnection.blog, April 20, 2019
.
Planet Mars had a quake, April 23, 2019
.
© NASA
.
galacticconnection.blog
.
Water on Mars PICTURED: ESA shares incredible IMAGES of Martian ice crater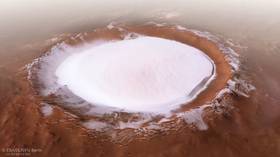 .
.
Ridged red planet: Sand dunes of Mars revealed in stunning new detailed photo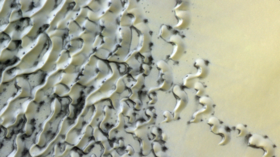 Mysterious magnetic pulses & evidence of groundwater discovered on Mars
Imagine Mars, 3.5 billion years ago. What did it look like? Findings from our @MarsCuriosity rover suggest that the Red Planet's Gale Crater might have been filled with waterways in the ancient past.

.
.
.
.
.